Brand Ambassador Spotlight: Rachael
Rachael, the cosplayer
Kung Fu Tea: When did your interest in cosplay begin?
Rachael: When I was growing up, I religiously watched shows like Pokemon and Naruto. When nothing else in life made sense to me, I always had my TV shows and video games that I could sink into. I eventually learned about anime, Japanese culture, and cosplay along the way. I fell in love with the idea of becoming a fictional character so I ended up cosplaying for the first time at a small local anime convention called Seishun Con. I was either 15 or 16 at the time? I think that experience kind of flipped a switch in my mind and it changed my life forever. I've been cosplaying for around 7-8 years since then!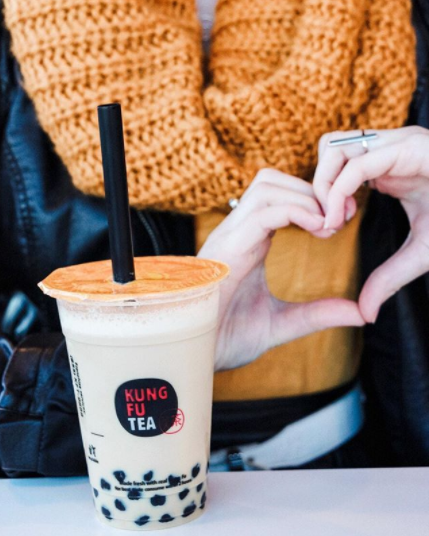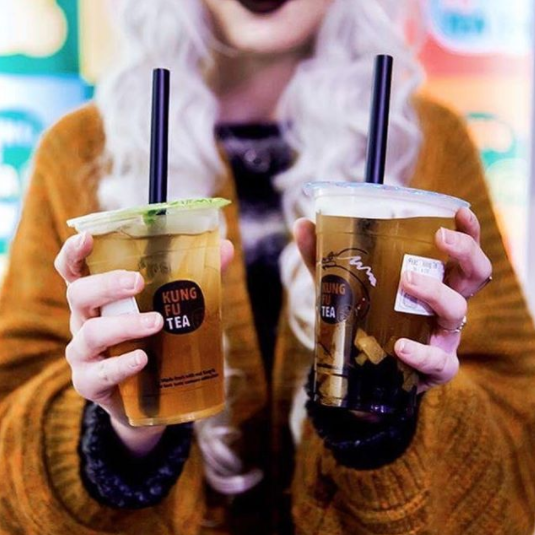 Kung Fu Tea: What are the pros and cons of being a cosplayer?
R: There are so many amazing things about being a cosplayer, but there are also several negative things that naturally happen once you dive much deeper into the cosplay community. First, you make SO many good friends as a cosplayer. It's such an amazing way to find people that love the same things that you do. When I first started cosplaying, I didn't have a lot of friends and I was constantly anxious around people. I wasn't very good at making friends at first, but cosplaying really taught me about socializing and how to make lifelong friends. If it wasn't for cosplay, I wouldn't have any of the friends that I do now. Now, there are also several cons to becoming a cosplayer. There are many cruel cosplayers and anime fans that will try to bring you down even though you love the same things. As you become more popular as a cosplayer, you may be tormented by nasty comments about your body type, costume, skill level, and skin color. Cosplaying is also a very expensive hobby. If you're going to do it, you have to put your whole heart into it and dedicate a large amount of funds towards the materials. Basically, cosplaying is like any hobby and you will experience both good and bad things.
Kung Fu Tea: What characters do you plan on cosplaying in the future?
R: I have too many plans and not enough time or money! I guess that's another con of being a cosplayer. I definitely want to do more cosplays from the show Sailor Moon because I always have so much fun doing it. I'd also like to cosplay as one of the Disney Fairies because I've been binge watching all of the movies with my best friend lately. I find it really hard to decide on a character so I spend more time dreaming than actually making a costume!
Kung Fu Tea: What are your top five emojis?
R: LOL. I'm one of those people that fill my texts with emojis. My top five are definitely:
Kung Fu Tea: Tell us your special talents.
R: Okay, so this might sound weird, but I can make the same clicking sound that the Predator makes. Does that count as a special talent? I became obsessed with that movie and I was determined to learn how to make the sound. I watched video tutorials and practiced for a week. Besides that, I like to think I have a pretty good eye for photography, doing my makeup really well, and making tea correctly.
Kung Fu Tea: Burgers or pizza? Bubbles or fig jelly?
R: Easy. I'm team pizza and team bubbles! However, I recently tried fig jelly for the first time a few weeks ago and it's absolutely delicious. Definitely get some fig jelly in your lychee punch tea next time you get the chance.
Kung Fu Tea: Show us your favorite memes.
Kung Fu Tea: How often do you visit Kung Fu Tea? #NOJUDGMENTZONE
R: I recently moved to Florida so this number is going to change dramatically, but I would go maybe 2-4 times a week in Atlanta. I lived around twenty minutes from a Kung Fu Tea so it was really easy to go regularly! I'm not a big fan of going to bars because it's expensive, so my friends and I preferred to go out for tea.
Kung Fu Tea: What Kung Fu Tea drink combination(s) have you been dying to try?
R: I've been wanting to try a milk cap on one of the classic teas! Maybe a milk cap on the KF Black Tea? That sounds really good.
Kung Fu Tea: What message/advice do you want to share with all Kung Fu Masters out there?
R: Thanks for reading my interview friends! Lately, I've been feeling a little discouraged about my blogging and Instagram hobby. I always end up comparing myself to someone that has more followers or better photos. To all of you facing similar problems, I want you to just keep going and keep practicing! You might not be at the skill level that you desire to be right now, but you'll definitely get better as long as you don't give up. Isn't the journey supposed to be the best part? Keep doing your best and stop spending hours just scrolling mindlessly on Instagram!